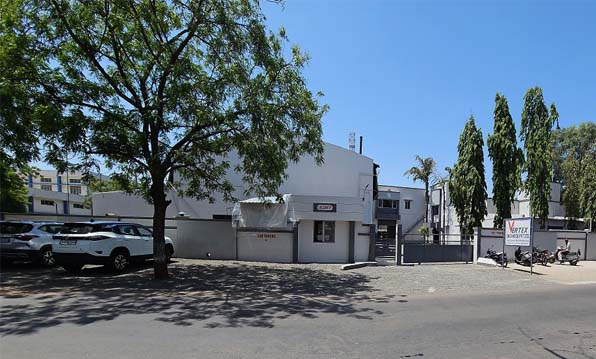 Vertex Engi-Mech Pvt. Ltd. is a professionally managed company engaged in engineering, Investment Casting field.
Vertex Engi-Mech Pvt. Ltd. has been established in the Indian market since 2007 and providing excellent services to its customers in the field of Investment Casting and Machining.
Since 2015, we have expanded our marketing and fabrication activities in the foreign markets.
Our long customer based included the Valve industries, pumps, Aerospace, Pharma industry, Automobiles, Defence & General Engineering.
We are committed to total customer satisfaction, continual learning and attaining global benchmarks. Our highly technical and qualified team from senior management to the workshop staff are committed to fulfill new challenges and meet the deadlines of our customers.
90%
Professionally managed Investment Casting foundry
95%
Flexibility for quantities - large / medium / small series - all can be produced.
95%
Well qualified & experienced skilled staff.
90%
Shorter lead time for sample development.
60%
Quick responses to inquiries / RFQs.
95%
Specific project managers for large requirements.
95%
Vision to grow with the customers & keep long term business relations.
» We built long term relationship.
» We produce what we say.
» We deliver what we commit.
» We maintain consistent performance for quality products.
» We speak straight.
» We pay attention to customers' queries.
» We expedite response.
» On time Delivery.
» Superior Investment Castings quality adhering to various standards.
» Flexibility in planning and development of Samples for approval.
» Continuous training of our engineers and technicians for best efficiency and quality workmanship.
The Investment Casting industry has always been the most tradition-driven units of manufacturing. We at Vertex thought something different and made the unit technology-intensive. Manufacturing and delivering them in market have never seen the new thinking and new ways of application required dedication of the entire team. We brought in that effort to fill the gap of most-sort out unit of professional ` Investment Casting manufacturing.
The manufacturing to testing to final dispatch, we at Vertex uses the best technology and delivers the best results.